A cloud-based SMS platform offers many benefits - cuts down on paper waste, it's powered virtually and not by physical hardware, it improves energy efficiency, and it allows employees access from anywhere with an internet connection. And considering our current pandemic, a cloud-based SMS makes a high-quality, contactless customer experience not only possible, but seamless.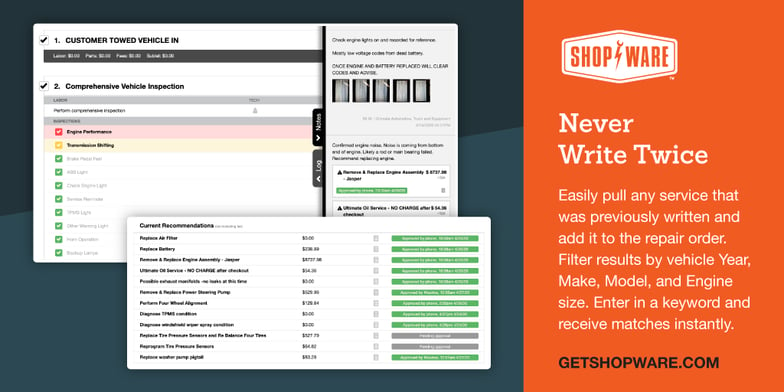 No Hassle Tech Support
When someone else is managing the software, someone else is taking care of the maintenance, updates, and other issues. This means that you won't need to spend time or money on tech support. You can stay focused on what's really important - running your shop.
Your Space, Simplified
Most shops have limited office space. With a cloud-based SMS, there's no need to invest in any major hardware upgrades beyond the computers or POS terminals that you already have on-site. Plus, you won't be bogging down your computers with more bloated software that you barely use. Everything is hosted and accessed via the cloud, giving you the opportunity to download things as necessary and save the space.
More Profit, Less Passwords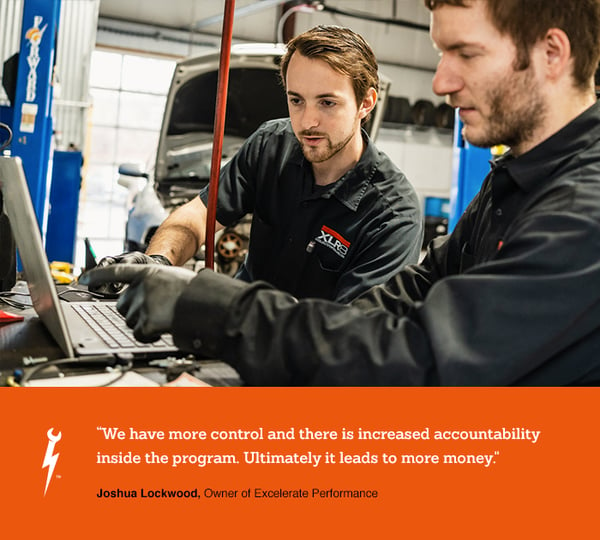 Even though you are paying for a monthly subscription, it's still cheaper - and easier - than dealing with multiple platforms, log-ins, upgrades, enhancements, and fixes over time. Without lifting a finger (okay, maybe one finger to click a button) you will receive updated and innovative features, with a consistently improving interface.
Better Efficiency for Quicker Turn-Arounds
With an integrated shop management system, operations and communications are streamlined. You'll be able to get more cars in and out, and communicate with customers and staff better across the board. Plus, your entire team will spend less time behind the desk dealing with paperwork and chasing customers on the phone. A cloud-based SMS will automate many of these routine tasks and help you streamline your day-to-day business.
You will have all of the best features in one platform, making it easy for you to manage every aspect of your business. You'll find features like scheduling and bay management, invoicing and estimating tools, appointment and service bookings, parts ordering and inventory management, and tracking and analytics.
Managing a shop has never been easier. Shop-Ware's digital experience ensures that your repair shop is ready to provide transparent, efficient service to all customers, increasing your profits and reducing your operating costs and wasted expenses. With our responsive, mobile-friendly design, you can engage with customers instantly on their devices. Repair approvals are sent digitally and approved in no time, cutting back on outbound calls. Our digital workflow helps reduce human effort and eliminates mistakes. You will get cars through faster, saving you time and increasing your bottom line.
If you're ready to change the way that your shop does business and give your customers the speed and solutions they deserve, schedule a Shop-Ware demo.