The team over at CoAuto definitely knows how to have fun.

Don't believe us? Just check out their instagram. We dare you not to laugh at some of their casual Friday posts. 😂 And it's not a gimmick; their service reputation is just as sharp as their sense of humor. At Shop-Ware, we fully believe in being the best at what you do and enjoying yourself while you're at it. Keep reading for more on this all around awesome Shop-Ware client.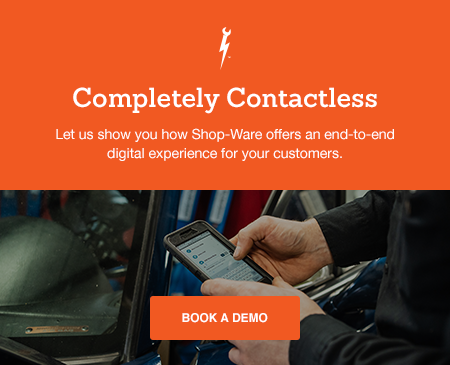 Meet CoAuto
CoAuto is proud to be family owned & operated. Brothers Anthony and Vincent Lucido lead their team of skilled technicians. Anthony, an ASE Certified Master Technician, and Vincent, also an ASE Certified Technician are passionate about their work and it shows. Their team is always looking for fun ways to engage with their clients. During their weekly meetings, they like to have fun with team-building exercises to lighten the mood and strengthen their relationships.

"Customers are able to enjoy their visit to our facility because
we create a warm and inviting atmosphere."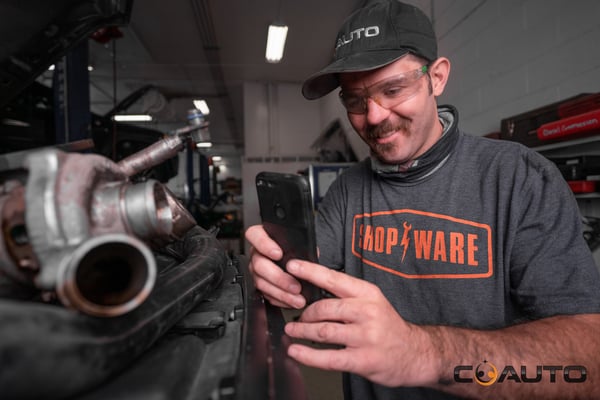 Cornerstones of Their Community
Giving back is ingrained into the culture of CoAuto. They have five exceptional programs that serve and support in their local community of Reno, Nevada:
Car Giveaway Program

CoAuto gives away one car per year to a local veteran in need, chosen by the Veterans Resource Center of Nevada.
High School Internship Program

CoAuto invites local high school students to visit their shop and shadow their technicians. They mentor and challenge them to see if auto repair is a possible career path.

Community Education Program
CoAuto offers classes and workshops in the field of automotive education, maintenance, and basic automotive knowledge. They empower their community to make educated, knowledgeable, and confident repair decisions.

Local Art Display Program
CoAuto exhibits artwork in their customer waiting area, showcasing local talent, and giving their creative community an opportunity for exposure.

Reverse Your Carbon Footprint Program
CoAuto partners with the Arbor Day Foundation and plants one tree with every oil change performed.
We 💚 their recent social media plug about going paperless with Shop-Ware!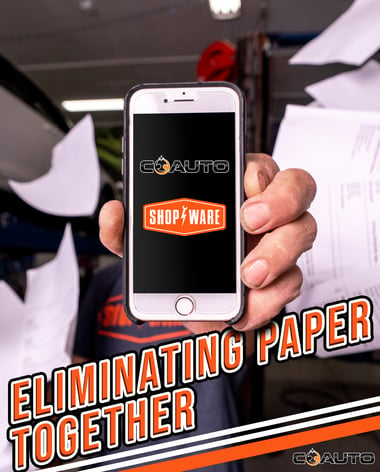 Contactless Service Leaders
While some business are justing getting onboard with contactless service protocols amid the height of our pandemic. CoAuto led the way with their swift response back in March, showing that their customer and staff safety, comfort, and health is a top priority: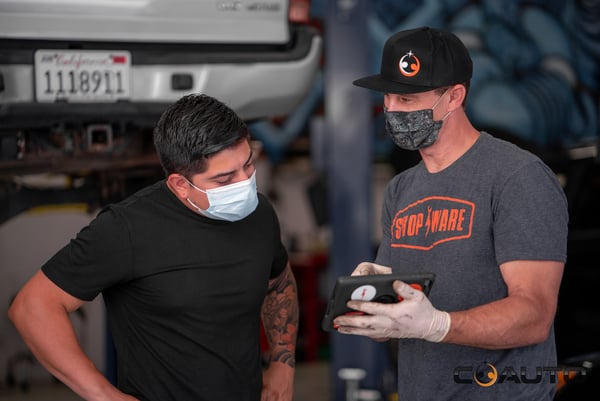 * Photos, bios, & images courtesy of CoAuto
Shop-Ware as the Solution
Did you know that Shop-Ware's Shop Management Software provides complete transparency from the shop to your customers? With our responsive, mobile-friendly design, you can engage with customers instantly on their devices. Repair approvals are sent digitally and approved in no time, cutting back on outbound calls.

Our digital workflow helps reduce human effort and eliminates mistakes. You will get cars through faster, saving you time and increasing your bottom line.

If you'd like to learn more about implementing Shop-Ware as the solution in your shop, request a demo.