Life as we know it has changed. Communities across the world are finding new ways to endure during these trying times of the Global COVID-19 pandemic. Businesses have been affected in more ways than we can count, and local businesses are no exception. These disruptions are unprecedented and particularly challenging to navigate.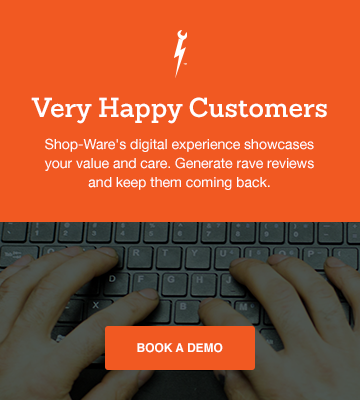 Recently, Broadly has spoken with thousands of essential businesses - service providers that are essential to our everyday needs. This includes health care workers, grocery store clerks, mechanics, and more. They are all wondering ... how can I operate my essential business in the era of social distancing and still provide an excellent experience for my customers?
5 Valuable Tips for Your Auto Repair Shop Outlined by Broadly:
1. Keeping Your Customers & Employees Healthy
2. Updating Business Operating Hours Across All Channels
3. Connecting With Customers Online
4. Gathering & Responding to Reviews
5. Getting Shop Software to Work Together

---
Tip #1:

Keeping Your Customers & Employees Healthy

To do this, shops are:

Temporarily closing their waiting areas, encouraging social distancing between everyone

Reducing the number of times items are passed back and forth between employees and customers (from the pens to sign-offs on orders to the car itself)

Disinfecting point-of-sale stations as well as the interiors of vehicles and wipe-down of keys before returning the vehicle to the customer

Making hand sanitizer available for customers and employees to use at their discretion

Educating and informing employees on best COVID-19 practices
Always ensure your employees are equipped with the most current CDC recommendations and remind them to keep a safe and respectful social distance when interacting with customers and each other when possible.

As for employee health, encouraging employees to self-isolate if they are feeling sick or have family who are sick at home is crucial. It's imperative to not only help flatten the curve, but it will help keep yourself, your customers and other employees healthy in the long term.
Flatten the Curve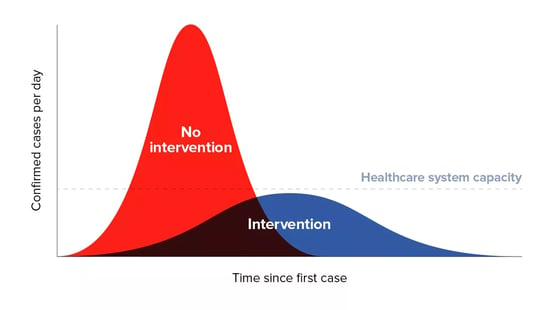 Lastly, share the extra measures your shop is taking during COVID-19. You can share your efforts via a simple message on your website, social, email, through text message or even printed signs in your shop. Sharing these practices inspire confidence and show you care about your community and customers. Your customers will remember how your shop responded to this crisis. They'll remember you took their health concerns seriously and will appreciate it in the future.
---
Tip #2: Updating Business Operating Hours Across All Channels

Keeping your online profiles updated is paramount in times like these. Folks are only leaving their homes for essentials. If your customer or prospect shows up at your shop only to find that it's closed, it creates a bad experience. And in a time when this may be one of only a few customer experiences they have that week, it can leave a lasting bad impression on your shop.
Update hours on your website, Google My Business listing, Facebook listing

Update phone greetings and other company channels

Use social media to share a video or written message telling customers that you are still open for business
Currently, Google My Business is experiencing delays due to COVID-19, so the sooner you submit updates, the better. In the meantime, focus on your other channels like Facebook and Yelp. Keeping your community updated during this crisis is an excellent point of connection between you and your customers. You want to make it easy for customers to bring in their cars or trucks.

---
Tip #3:

Connecting With Customers Online

That personal connection is valuable in these times of growing isolation. Opening up more channels of communication in your customer experience will help make your business stand out. Every local business has a phone number (no surprise there), but how about using social media and web chat services to create active communication between you and your customers.

Encourage your customers to message you via social media or text as this is a safe, friendly means of conducting business and connecting with your customers. And for those customers that are visiting your business website, activating a web chat service (if you haven't already) will allow your customers another channel of communication to ask questions and get answers from your shop. These web chat tools are easy to install on most websites. Plus, they are an immediate means of providing answers. Above all, be as responsive as you can; no one likes to be left waiting too long or receiving no reply at all.

---
Tip #4:

Gathering & Responding to Reviews

Although a lot of things have changed in the world during this health crisis, take comfort in the fact that word of mouth is still the cornerstone of local business success. Folks still rely on word of mouth to find local services like which auto shop they can trust.

Today, in a COVID-19 world, customer experiences are becoming magnified as folks are interacting with only a limited number of essential businesses and services per day. With online platforms like Google, Facebook, and Yelp, its easier for customers to share their best (and worst) experiences. Now, more than ever before, online reviews have become today's word of mouth marketing, and can help you achieve your short and long term business goals. Asking for reviews will help boost your business ranking and help you achieve those goals.

Although Google My Business has paused the publishing of reviews, responses and Q&A due to COVID-19 we still suggest asking for Google reviews. Until Google is back to normal, you can also focus on other online review sites like Facebook and Yelp, responding to and gathering reviews. Remember, online word of mouth will be the key to your auto shop's future success.

You can read more about Google's updates during COVID-19 here.

---
Tip #5:

Getting Shop Software to Work Together

COVID-19 is a crisis, something that is entirely out of our control, but what we can control is what we do today to impact our tomorrow. From a business perspective, a silver lining is that you may have more time to work on fine-tuning your shop.

Like many other auto shops, you are likely running multiple auto shop software solutions. Is now a good time to ask how many of them work well together? A lot of shops are asking themselves the same thing, and often the answer to many of these issues is integration and automation.

You are likely using a shop management system such as Shop-Ware, or similar. Maybe even some backend accounting software. How about a local business marketing software? Website CMS? Online chat tool? And a different appointment scheduling system? Dang, that's a lot of software.

Ideally, you want all of these systems to work together seamlessly. For example, if you can close out an order, process a payment, ask for customer feedback and generate reviews with a single flow, then you can be running your shop more efficiently. Right now is an excellent time to automate and integrate those softwares to get them to work as one.


If you'd like to learn more about implementing Shop-Ware as the solution in your shop, request a demo.

---
At the End of the Day

As we all are trying to adjust to this time of global change and temporary business disruption, we're hoping these tips can help you assess what your business may need to get through this period of uncertainty.

Broadly wants to help auto shops like yours succeed and secure a bright future. One thing we know for sure is that you are not alone; your fellow auto shop owners are right there with you. We will try to share all we can from your peers and how they are coping with these changes and will continue to do our best to support you. And lastly, THANK YOU for providing your essential service to communities near and far. Stay healthy and be well!

---
About the Author
Mike DelaCruz has over fifteen years of sales and business development experience, with a passion for the automotive industry. Mike is currently the National Sales Manager, Auto at Broadly working on bridging local auto shops to their customers by helping them: attract and capture leads, streamline their communications via email and text, collect mobile payments, and gather feedback and reviews. Learn more at Broadly.com.

---
Shop-Ware as the Solution
Our digital workflow helps reduce human effort and eliminates mistakes. You will get cars through faster, saving you time and increasing your bottom line.
REQUEST A DEMO