It's no secret that there is a shortage of qualified and reliable technicians in the automotive repair industry. In fact, shop owners report that if they had the number of technicians they really needed, they could increase revenue by at least 17%.
Let's take a closer look at what employee retention really means for your business: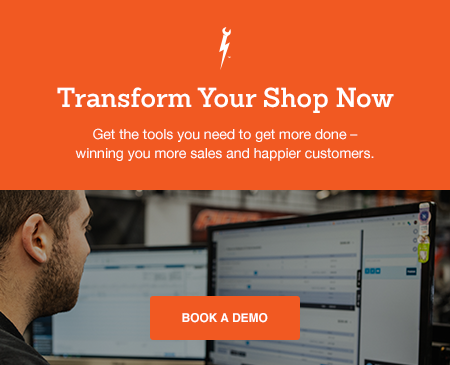 Leading by Example
Your leadership drives employee retention. According to Motor.com, it begins with keeping the skilled automotive technicians you currently have. The key actions you can take to retain techs is to make them aware of your business goals and dreams.
Your vision for the future of your automotive repair shop is the roadmap of success for your employees, and that road is lined with training and growth opportunities. Make it easy for them to do their job and you will see the benefits with happy employees and higher ROIs.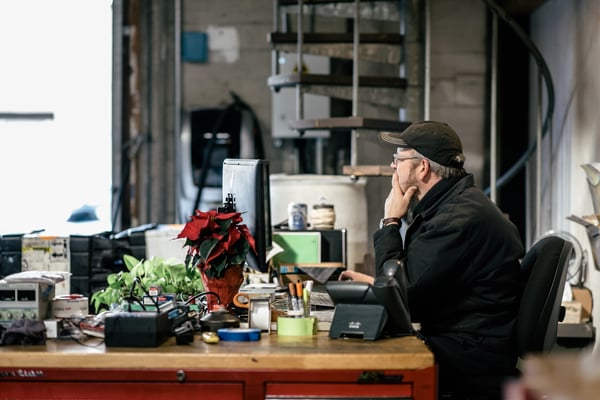 The Price of Employee Turnover
Every time you lose an employee, you lose time and money. The cost to replace a qualified technician can be anywhere between 16% to 213% of their salary. An empty bay equals lower revenue for your business.
Let's put this into dollars. Imagine you are without an automotive technician for 90 days and they generate $1,000 in profit each day - you are at an estimated loss of $90,000 per vacancy.
Beyond that, high turnover increases training costs, health insurance, overtime expenses, and stress for the employees who have to pick up the slack.
Happy Employees Translates to Happy Customers
We spend the majority of our day working and want to be in an environment that makes us feel fulfilled. Your goal is to create a positive environment for your team and to make your shop a great place to work. When your employees are happy, studies show that they are 20% more productive and that can help increase sales by an estimated 40%.
An employee that is happy passes on the happiness to the customer and, in turn, makes them a repeat customer. Research shows satisfied customers contribute 14 times more revenue than a dissatisfied customer. Eighty percent of customers will switch companies after one poor service experience. Keeping a happy and motivated team helps your bottom line.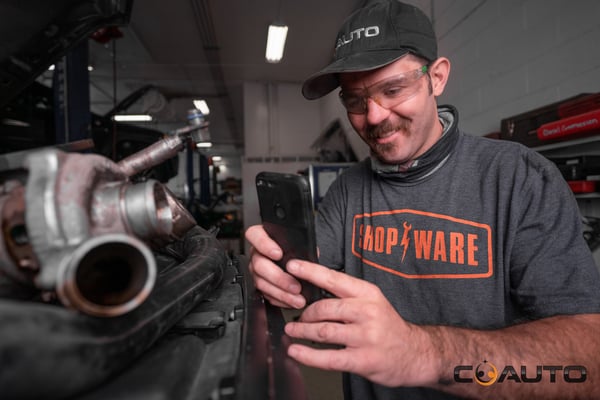 Why Techs Leave
Technicians leave shops for various reasons; highest on the list are low wages and poor management. According to the Harvard Business Review, it's important to pay attention to how you design your employees' workflow and experience. Bringing them into the process increases satisfaction and efficiency.
If you want to retain your talent, your focus should be on your management style, how you resolve issues, and what you do to make things easier for your team. Choosing the right shop management software is an important step in this undertaking.
What You Can Do About It
As a business owner, your time should be focused on your business, not in your business. If your time is spent constantly replacing talent, you are not able to grow your business. Taking the time to nurture your employee relationships and provide a roadmap of training and growth is the key to building a long-term sustainable and profitable business.
We've outlined a few important actions you can take to start improving your employee retention.
Leadership - Be authentic and share your business goals and dreams. If you are looking to hone in on your leadership skills, check out a few

Forbes

recommendations.

Training - Support your staff by keeping their technical training fresh. Consider online training programs like

WORLDPAC Training Institute.

You may also want to consider joining national and/or local trade organizations like

ASA

and

MWACA.

Hear your peers weigh in on why trade associations are important by checking out our December 2020 livestream with Carm Capriotto on

Shop-Ware's YouTube channel.

Growth - Ask your technicians what their goals and dreams are for their career. Work with them to build their own plan to hit those goals.

Make it easy for your team to succeed - Picking the right shop management software can transform your business and your employees' experience.



Simplify Your Workday With Shop-Ware
Shop-Ware is user-friendly and helps to streamline your shop management. With a history in automotive repair, Shop-Ware's team knows what you need from a shop management system and what it takes to make things run smoothly every day. As Shop-Ware founder Carolyn Coquillette says, "it's our mission to make the daily lives of our workforce as productive and enjoyable as possible, so we can accomplish the hard work of fixing cars and get appreciated for it: publicly, personally, and financially." Stop losing great workers to fixable situations. Request a demo.