"There is no role in life that is more essential than that of motherhood." —Elder M. Russell Ballard

This is a quote that rings especially true these days. In honor of all of the mother's out there, Shop-Ware wanted to give an honorable shout-out to our amazing clients, partners, and friends. With our world in such an unpredictable state, the weight of this role is heavier than ever.

Essential-worker moms, single mom, moms that have absent partners due to long hours, home-schooling moms, moms to young children, moms to grown children, moms to children with special needs - we see you, we hear you, and we appreciate you. 💐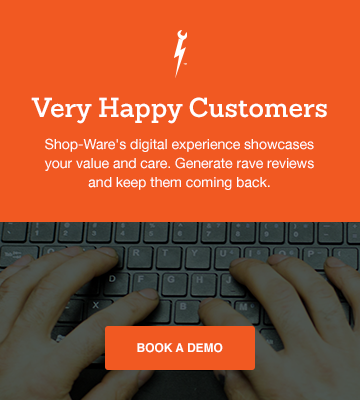 Shop-Ware Client Spotlight With a Super Mom Owner: Ervine's Auto Repair & Grand Rapids Hybrid
Jamie Carlson joined the Air Force at 20-years-old and became an aerospace ground mechanic, responsible for maintenance and repair of ground support equipment. This provided a wide range of technical experience from small jet engines to diesel generators, hydraulics, air conditioning units, and more. Jamie later served a 2-year assignment as a Material Support Liaison that offered a working experience on what it takes to keep equipment maintained and/or repaired and back on the flight-line as efficiently as possible. Being able to help solve problems in the capacity was very rewarding to Jamie.



When Jamie met her husband Eric, they found that they shared a common love of auto repair. So, naturally, they joined forces. With their combined powers of passion, perseverance, and patience for both their team and clients, Ervine's Auto Repair & Grand Rapids Hybrid continues to be at the forefront of the automotive community in Grand Rapids. Now, both Jamie and Eric love showing up to work each day, taking on responsibility and purpose for providing their team and customers with an environment of kindness and transparency.

Additionally, Jamie was recently named "Female Shop Owner of the Year," at the 2019 Women in Auto Care awards ceremony and reception during the AAPEX event. Ervine's Auto Repair and Grand Rapids Hybrid of Grand Rapids was awarded the 2018 ACE (Auto Care Career and Education) Award in recognition of Jamie's dedication to investing in the growth of their employees' knowledge and skills through access to professional development and career opportunities.

Jamie and Eric have two daughters and four grandchildren. Their daughter, Megan (also an accredited super mom), is the customer service and social media manager for Ervine's Auto Repair & Grand Rapids Hybrid. She was a 2019 Ratchet+Wrench All-Star Awards winner in the administrative support category and donned the cover spot for September's print edition of the magazine.

Big Shop-Ware shout-out to Megan for being our brand ambassador and sporting her coveted Shop-Ware tee at trade shows and conferences. We look forward to seeing you out on the road again soon. 😘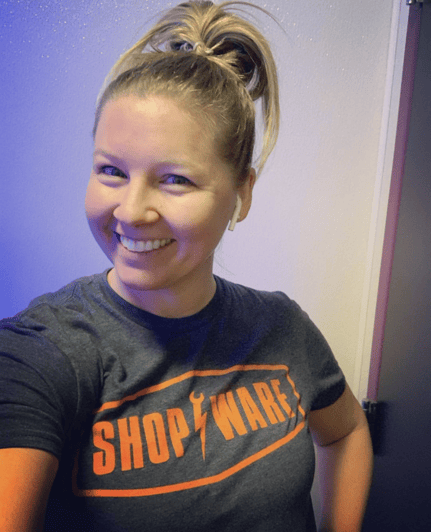 Photos and bios courtesy of Ervine's Auto Repair & Grand Rapids Hybrid
Shop-Ware as the Solution
Did you know that Shop-Ware's Shop Management Software provides complete transparency from the shop to your customers? With our responsive, mobile-friendly design, you can engage with customers instantly on their devices. Repair approvals are sent digitally and approved in no time, cutting back on outbound calls.

Our digital workflow helps reduce human effort and eliminates mistakes. You will get cars through faster, saving you time and increasing your bottom line.

If you'd like to learn more about implementing Shop-Ware as the solution in your shop, request a demo.