How Auto Shops Can Master SEO and Beat the Competition
Created by: Germain Repair Shop Marketing
Auto shops are up against heavy competition. This can put your business at risk of leaving money on the table if you fail to create a solid online presence that attracts the right customers.
It's never too late to get started by updating the on site optimization on your website to get better rankings for Google searches & beat your competition. Here are 11 actionable on site SEO techniques that you can implement to help increase your local rankings and get your share of business from the internet.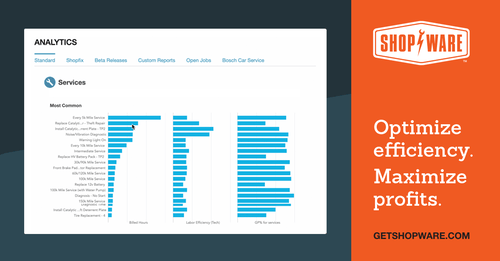 Clean Up & Optimize Your Website – On Site Optimization
If you do not have a website, you need to get one immediately if you want to have a chance of competing online. The website must be a modern optimized website that is responsive or built for mobile if you want prospects to take your shop seriously. It's the first impression they will get of your shop, it makes a huge difference, and you only get one shot.


You don't necessarily have to spend a lot of money to build a website that looks professional. There are many companies out there that are very affordable. You will want to make sure your site points out your unique selling proposition, why people should choose your shop, useful content that will help your prospects solve their biggest problem, and an easy way to contact you. But make sure that your website is more about your prospect and less about you and your shop.


A mobile-friendly website allows prospects to easily view your website on mobile phones and tablets which now make up over
63% of searches
on the internet. If your website is not responsive, or mobile friendly, you will be penalized by Google and make it difficult to attain higher rankings.

---

11 Actionable On Site SEO Techniques
Website page speed is now another factor that can help or hurt your Google rankings, so you need to make sure that your web pages load quickly, especially on mobile. You can click here to check your website's speed.

Physical address & phone number should be on the top right corner of your website on every page, in addition to being on the contact page. This makes it as easy as possible for a prospect on your website to contact you.

Title tags and meta descriptions should have your main keywords in them as well as the city you are located in and your business name. This is the headline and description of your shop that prospects are going to see in their Google search.

A Title Tag is an HTML element that specifies the title of a web page. Title tags are displayed on search engine results pages (SERPs) as the clickable headline for a given result. For example: Expert Auto Service & Repair in Dallas, TX.

Meta Description is a short page description of what you do, where you are located, and how you can help. This is located under your page title.

Header Tags (headlines) or paragraph headings distinguish important text from the main content on your web page, so you want your main keywords to be placed within these header tags. These tags carry a certain degree of importance by search engines, and even logically from a user's point of view, reflecting a general idea of what the content or paragraph is all about.

Schema Markup is code that you place on your website to help the search engines return more informative results for users searching for your business and also plays a part in local SEO.

Robots.txt is a file that tells search engine crawlers which pages or files the crawler can or can't request from your site. This is used mainly to avoid overloading your site with requests.

Page Errors are pages on your website that either don't exist or are considered broken when someone clicks on a link to that page and it does not show up. It will show what's called a 404 error. Having broken pages on the website hurts the user experience as well as your rankings.

SSL Security Certificate protects your website by making it secure and will help stop your website from being hacked and injected with malware. This is now an important part of Google's ranking algorithm and it can affect your websites ranking if you do not have one. You can easily purchase one from your website hosting company.

Internal Site Links are links that connect one page of a website to a different page on the same website & Aids in website navigation.
Take the time to go through your website & make sure to confirm the items above, or fix them, and you will see your website rankings jump up giving your shop the opportunity to compete in your city!
---




About the Author

German Repair Shop Marketing focuses on SEO services for German auto repair shops across the country that understands your business & your ideal customers. Achieve your business goals today with a quick call to learn more about how we can help take your shop to the next level!
Shop-Ware provides professional-grade business solutions to the automotive industry's leading repair shops so they can run entirely on the cloud; phone optional, and paper-free. Connecting the aftermarket together, Shop-Ware's ecosystem enables next-generation shop efficiency and customer satisfaction without compromise. Full-service onboarding and best-in-class support provide everything a shop needs to transform its business and stay competitive long into the future.
If you'd like to learn more about implementing Shop-Ware as the solution in your shop, request a demo.