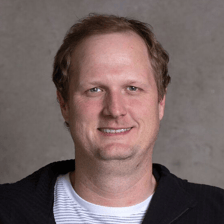 Hunter Williams is a Customer Success Manager at Shop-Ware. He leads a team of Customer Success Specialists that focus on making sure our automotive repair shop clients are Very Happy Customers. When a shop is looking for an automotive garage and repair shop management system, his team is often asked about the onboarding process for integrating Shop-Ware's software into their business. See how his team secures onboarding success.

---
Our Onboarding Process
At Shop-Ware, we do not throw you into the deep end of the pool. Our onboarding process has your business top of mind with the goal of ensuring a successful and easy transition. You are assigned a dedicated Customer Success Specialist who works with you to create a tailored plan based on your shop's specific needs.
On average, our repair shops take 30 days to onboard and see an efficiency gain of 20%.

Shop-Ware Works for You
Tell us how you like to work, and we create a plan around you and your team of mechanics and service writers.
Do you prefer a structured approach and 1:1 training? We can do that. Our team works with you to create a well-defined plan and schedule. Our Success Team makes sure you have the training you need by your go-live date.
Prefer to learn on your own time? Shop-Ware has a library of recorded content

that allows you to do self-paced learning. Your dedicated Customer Success Specialist checks in often and answers any questions you may have along the way.
You also have access to our friendly and knowledgeable support team to help with technical questions and best practices to make certain you get the most out of Shop-Ware. Your team of Success Specialists are product experts and are available Monday through Friday from 8 a.m.-8 p.m. EST.
---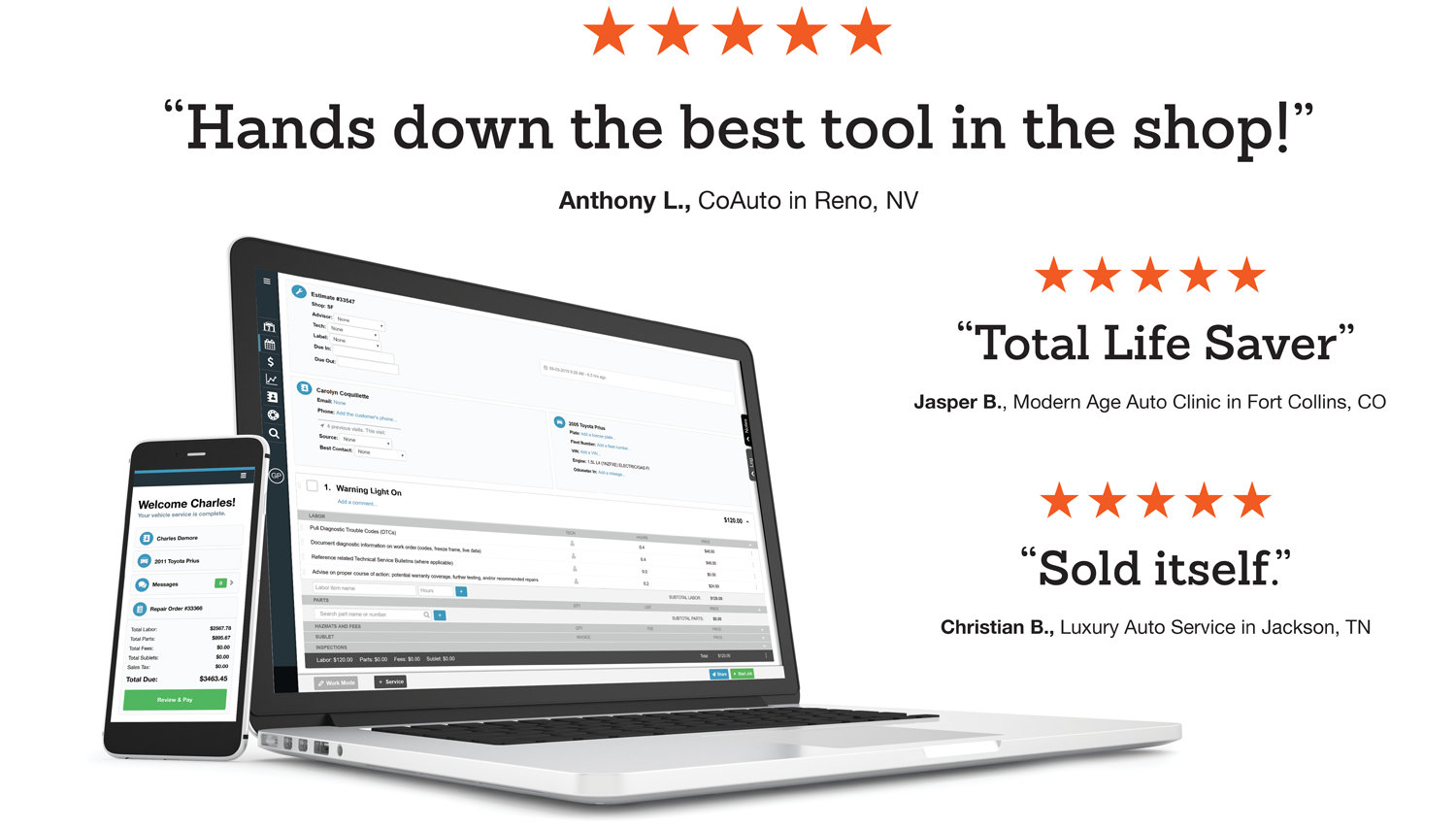 ---
Data Migration Explained
Simply put, data migration is moving data from one location or system to another location or system.
Shop-Ware currently supports data migrations for more than 150 shop management systems. And, we are constantly adding more. In the event you come from an unsupported SMS, our team does the leg work for you to evaluate capabilities and provide a solution.
When you decide to go with Shop-Ware as your SMS, you have a committed Data Migration team to oversee the process, answer questions, and make the transition easy for you. Your team makes sure the data in your old system is carried over with 100% accuracy, including the last RO you created.
Want to start completely fresh in Shop-Ware? That is completely doable, no data migration is required to use the program.
For shops who are migrating data, we offer a single-pass or two-pass solution.
With our single-pass solution, shops can practice in Shop-Ware during training, then, migrate the data from your current SMS when you are ready to turn on the software.

With our two-pass solution, shops can train and practice in Shop-Ware using your actual shop data after the first migration. Once you are ready to go, we perform a second migration to pull in the most recent data.
Data Migration is our Superpower
Your data of customers and how you utilize your data within your business is your most important asset. Here is where we stand apart from our competitors.
We make sure not to your clear settings, canned jobs, staff, and more so that your shop is set up before Shop-Ware goes live. We also do native database uploads ensuring that all your data is in one place.

With our two-pass migrations, we have complete control over what we can push and what we can clear. When you follow that up with inventory control uploads, Shop-Ware as your SMS is a no brainer.
Integrators Love Shop-Ware
You can't put a price on clean data. No duplicated customers, seamless CRM integration and parity between systems is what you get when you choose Shop-Ware.

When you utilize a marketing service to enhance your customer relationships with tactics like service reminders, follow up on declined service/repair recommendations, or 5-star review requests, it is essential that your SMS has accurate up to the minute data. Avoiding situations like selling a customer a $650 brake job and two weeks later an email lands in their inbox saying it's time to replace their brakes can be embarrassing and does not happen with Shop-Ware.

As a business owner, you've taken the time to brand your service center by investing in top-notch technology, ASE trained technicians and a beautiful building. Let that brand and professionalism encompass all that you do with clean data.
We Hate Breaking Up

We are confident that when you onboard with us, you will love us. However, on that rare occasion you may find that we are not right for you. At Shop-Ware, our ultimate goal is to provide whatever help is needed to make you successful. Your data is your data; we will never hold it hostage. We will provide you with the help you need to move forward.
Did you know that Shop-Ware's Shop Management Software provides complete transparency from the shop to your customers? With our responsive, mobile-friendly design, you can engage with customers instantly on their devices. Repair approvals are sent digitally and approved in no time, cutting back on outbound calls.

Our digital workflow helps reduce human effort and eliminates mistakes. You will get cars through faster, saving you time and increasing your bottom line.

If you'd like to learn more about implementing Shop-Ware as the solution in your shop, request a demo.