How to Get Technicians to Apply for Your Job Opening
Created by: WrenchWay
Getting Qualified Applicants
When searching for qualified technicians to hire, your job posting is oftentimes the first impression technicians get of your shop or dealership. This is why it is so critical to create job postings that attract the right people to apply. While this may have been easy when shop owners and managers could place an ad in their local newspaper and qualified techs would stroll right into the shop to apply — it's gotten quite a bit more challenging to get qualified applicants in the door.
Writing a Job Posting that Attracts Technicians
Easy enough, right? Well, let's think about this from the perspective of a technician. In any given geographic area, when a technician goes to a job board and searches for "Automotive Technician" job openings, they're going to see pages of results. What's worse, when they click into those job postings, they all look the same. If shop owners and managers want qualified applicants to apply, they need to make sure they're standing out from the hundreds of other employers hiring for the same position.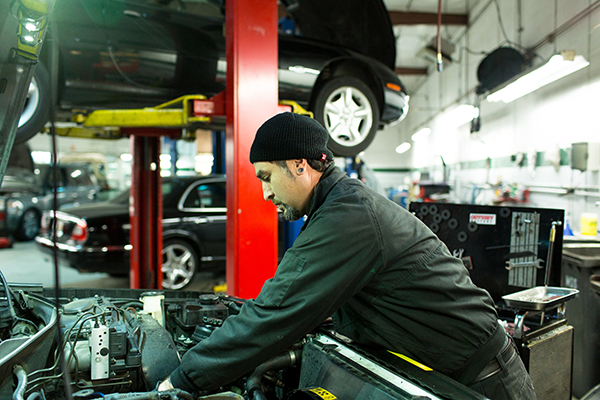 6 things to keep in mind when writing an Automotive Technician job posting:
Use a clear and concise job title. The job title is not the place to get creative. Job titles should match what technicians are searching for when they go to a job board. For example, technicians are much more likely to search for "automotive technician" than they are "Bob's Auto Shop mid-level experienced tech." Keep it simple.
Sell your shop. The first 4-5 sentences should tell technicians a little bit about your shop and why they should want to work there. Ask yourself — what keeps your employees working for you? Use that as a selling point when providing a brief description of your shop.
List out all job responsibilities. Nothing should be left unsaid. There should be zero surprises that come up in the interview process when it comes to job responsibilities. Leaving those less-desirable job duties off the posting only leaves the impression that management may be hiding other things as well.
Get specific with required qualifications. Include a list of qualifications the ideal candidate should have. This could be years of experience, certifications, training, etc. Including a list of qualifications won't completely eliminate unqualified applicants from applying. However, it will help reduce the number of those that come in.
Include salary. The majority of qualified technicians are already employed, but open to new opportunities. They are not going to take the time to apply to, let alone take the day off of work to interview for, a job that can't at least match the salary they're making currently.
Keep the application process short. The application process should take no longer than 10 minutes (

Newton Research

). Applications longer than 10 minutes lose out on up to 50% of qualified applicants.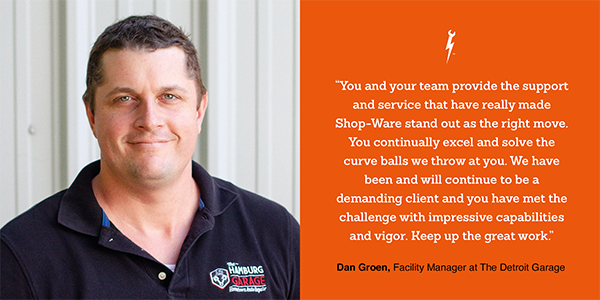 Tying It All Together
There's no sure fire way to make qualified technicians apply to your job posting. However, these six tips will help you stand out from the competition. The most important thing to remember when writing a technician job posting is to be completely transparent and don't just tell technicians about the shop/job — sell it.
---
About the Author
WrenchWay's mission is to improve the automotive and diesel industries and help address the technician shortage. WrenchWay is working with technicians, shops, and schools to address this critical issue by 1) gathering input from all sides and sharing the findings with the WrenchWay Insiders Mobile App, 2) highlighting the best shops to work at with WrenchWay Top Shops and 3) attracting new people into the industry with WrenchWay School Connect.
Learn more at https://wrenchway.com/.
---
Shop-Ware provides professional-grade business solutions to the automotive industry's leading repair shops so they can run entirely on the cloud; phone optional, and paper-free. Connecting the aftermarket together, Shop-Ware's ecosystem enables next-generation shop efficiency and customer satisfaction without compromise. Full-service onboarding and best-in-class support provide everything a shop needs to transform its business and stay competitive long into the future.
If you'd like to learn more about implementing Shop-Ware as the solution in your shop, request a demo.